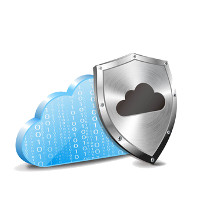 Managed and maintained software solutions.
It's hard to have both security and privacy. Usually one has to be compromised in order to work thoroughly. Furthermore, the immense amount of time and effort it takes to keep security solutions like antivirus, firewalls, and so on, up to date is overwhelming at best-especially for small and medium-sized businesses with limited technology budgets.
With our Security as a Service offering, your business can fully leverage enterprise-level technology solutions, without the time and expenses it takes to effectively manage and maintain them yourself. By outsourcing this responsibility to trained IT professionals, you get the peace of mind that you deserve, without the pains of managing and maintaining your security solutions.
24/7/365 Monitoring
Cybercriminals are active all hours of the day at all times of the year. With our Stay Secure Next-Gen Threat Detection and Remediation, your network will be monitored at all hours of the day, every day of the year. Our SOC team is prepared to handle any threat that may creep up after business hours.
Advanced Endpoint Protection
Regular antivirus is no match against the threat landscape of the modern world. Our Stay Secure Next-Gen Threat Detection and Remediation solutionprovides advanced measures against modern day threats. By utilizing a myriad of different security databases from around the world, you can rest easy knowing your business is safe, even from the toughest adversary.
Emergency Disconnect
Ransomware moves fast, almost at the speed of light! With advanced process tracking features and mitigation tactics, as soon as ransomware is detected, the affected endpoint is automatically disconnected from the network to stop any potential spread.
Advanced Logging
Logs are the diaries of computers. With Stay Secure Next-Gen Threat Detection and Remediation, your logs from servers, network switches, routers, and Microsoft 365 are analyzed for irregularities around the clock. Whether it is an unknown login from Office365 or someone trying to break into your server, we will be informed.
Dark Web Scanning
Major corporations and services are breached on a consistent basis by cybercriminals who steal your information for sale on the dark web. These passwords can be used to open fraudulent accounts and wreak havoc on your life. Dark Web Scanning offers a full audit of your online accounts, giving insight into what credentials might be exposed.
Vulnerability Scanning
Every day, new vulnerabilities are found in many common devices, allowing cybercriminals to gain entry into unsuspecting systems. With our Stay Secure Next-Gen Threat Detection and Remediation solution, advanced vulnerability scanning allows us to find and quickly patch any holes in your environment.
Intrusion Detection
Concerned about browser attacks and compromised websites on the internet? Stay Secure Next-Gen Threat Detection and Remediation gives deeper insight into internet activity and easily detects and prevents common internet browser attacks.