CELEBRATE SMALL BUSINESS!
June 24, 2021 5pm-9pm Bell Works, 101 Crawfords Corner Road Holmdel, NJ 07733
---
Thank you to all who were responsible for making this happen!
We had such a tremendous reaction to this event that we will be doing it again in mid-October!
Stay tuned for more information. In the meantime, take a look at some of our moments from the evening;
Co-sponsored by The Connection, Inc. & The Eatontown Industrial Park Association

WHAT IS THE SMALL BUSINESS OFFICE SYMPOSIUM?
The Small Business Office Symposium is a collaboration of leading local Small Business vendors coming together to help small business owners, start-ups and entrepreneurs improve, grow and network to build important new business relationships. Learn new business strategies, meet other business owners, and talk with various industry experts!
Learn what resources are available to both employers and employees to help bolster economic growth through the Monmouth County Division of Workforce Development.
Guest appearances from Monmouth County Townships, Counties and Chambers.
Find New Vendors to Help Your Business

Learn from Industry Experts

Network with Business Owners

Build your Network

Market your Business
This is a COMPLIMENTARY event! PLEASE BE SURE TO REGISTER.
Raffles & Swag
Lite fare and non-alcoholic beverages will be served; alcoholic beverages will be available for purchase.

Vendor Line-Up (

to date

):

BCB offers individuals and businesses a full menu of products and services, including: Personal Savings, Checking Accounts, CDs, Business Checking Accounts, Commercial Mortgages, Residential Mortgages, Small Business Loans, Business Lines of Credit, Health Care Industry Loans for Medical Professionals, and much more.

With ConnectMeVoice, you get access to the latest and greatest cloud-based business phone features, while saving on your total communications costs with our affordable call path pricing.

The Connection, Inc has been serving the New Jersey area since 1992, providing IT Security and Support such as technical helpdesk support, computer support and consulting to small and medium-sized businesses. It's always been our goal to provide enterprise-level IT practices and solutions to the small business sector, with small business prices. Our experience has allowed us to build and develop the infrastructure needed to keep our prices affordable and our clients up and running.

Since its founding in 1970, Stratix Systems has provided businesses with equipment and services tailored to meet their needs. Over time, Stratix Systems has continued to evolve its offerings to ensure that our clients operate at peak productivity in an ever-evolving business climate. Today, Stratix Systems services include managed IT, process automation, and leading printing technologies.

Flash Security Integrators provides families and businesses with the proper tools to manage their security efficiently at anytime from anywhere. We are constantly striving to be the employer of choice. Creating a team of skilled and respectful professionals with customer appreciation at the forefront of our goals to success.

As a leader in the financial tech industry for decades, we have listened to entrepreneurs to understand their needs and deliver what they want. Our solutions erase the seemingly insurmountable challenges that come with business ownership.

Full Service HVAC Installation, Repair & Maintenance for your home or office. iWave Air Purifiers - may reduce the transmission of COVID pathogens by up to 90%.

Bernicker, Eiger & Lang, CPA, LLC offers accounting services, whether it's an annual tax return, monthly bookkeeping services, or something in between. And, if you are in need of help resolving an existing tax issue, you've come to the right place. Bernicker, Eiger & Lang, CPA, LLC serves New York and New Jersey, especially Monmouth and Ocean County from Aberdeen to West Long Branch and everything in between.

LegalShield plans offer the most complete and affordable legal assistance available. Whether it's for you, your family or business, we have a plan to protect everybody. IDShield provides comprehensive monitoring and restoration with cutting edge technology, proprietary market features, & 24/7 customer support. We are ranked #1 by Forbes magazine.

Whether you are looking for a specific item or just browsing for ideas, Wiley Promotions is your one-stop shopping source. From fun items to the traditional, you can easily search for some of the hottest items on the market, and we are here for you 24 hours a day - 7 days a week.

At Signs By Tomorrow Shrewsbury, we create affordable, high impact signs and visual messaging solutions. A local sign company with world class expertise. At Signs By Tomorrow Shrewsbury, we offer a wide variety of sign products and graphics services that get your messages noticed. With the industry know-how and resources of a nationwide sign company, state of the art technology, and dependable customer service.

Bringing clarity to important life decisions. Backed by over 175 years of experience, our financial experts can help you successfully navigate life's biggest choices.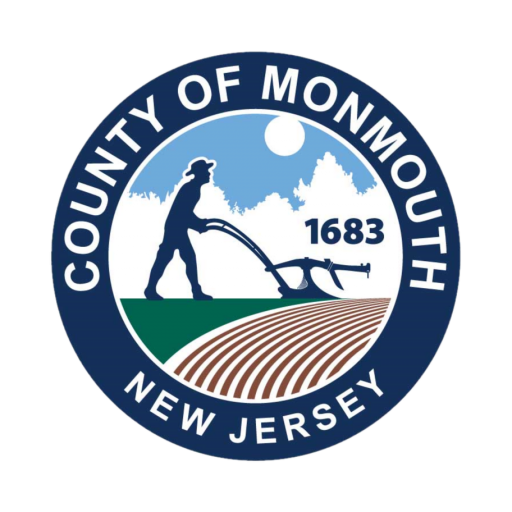 The Division of Workforce Development, is where people of all walks of life and income levels can get help finding a job - whether it be retraining or simply advice on writing a resume.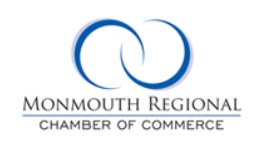 The Monmouth Regional Chamber of Commerce is a non-profit, volunteer organization whose mission is to promote business, enhance economic development, and serve as a catalyst for improving the overall quality of life in our communities. Our vision is to provide opportunities for business growth and prosperity, to offer quality service to members and to serve as a resource leader for business and the community. The Chamber represents the voice of business on a regional level.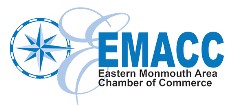 Founded in 1928, the Eastern Monmouth Chamber of Commerce (EMACC) has supported our business and community in many ups and downs for nearly 100 years. EMACC plays an essential role in the health of the business community regionally and statewide. Our MIssion is to be a leading resource to strengthen member businesses and enrich the communities we serve. All are welcome!
SBDCs are America's nationwide network of Small Business Development Centers. A partner program of the SBA, SBDCs are hosted by universities, colleges, state economic development agencies and private sector organizations. Our mission is to help start and grow small businesses.

SCORE, the nation's largest network of volunteer, expert business mentors, is dedicated to helping small businesses get off the ground, grow and achieve their goals. Since 1964, we have provided education and mentorship to more than 11 million entrepreneurs.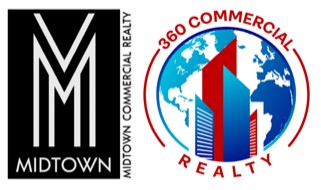 360 Realty Partners of Midtown Commercial is a full service commercial firm offering brokerage, management, advisory, & capital services with offices throughout the country. We have agents that service all of New Jersey and can provide support outside of NJ through our vast referral network.